Copy Trading APP
PrimeXBT offers a multi-asset investing app with an inbuilt social network, allowing everyone to trade the global financial markets and invest in digital currencies

App store Google play
   3.98 Best Rated App Based on Reviews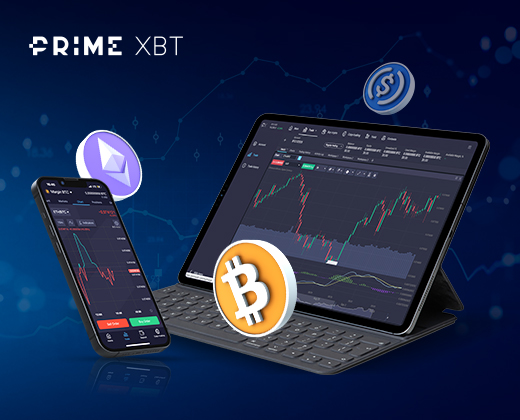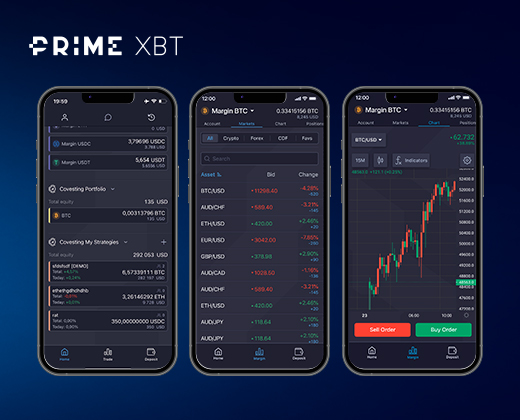 Experience PrimeXBT on mobile
How many times have you missed potentially profitable deals because you didn't have a possibility to access your account? Is it common for you to feel unsure about your profile when being far from your laptop? If the answer to these questions is "yes", PrimeXBT can easily deprive you of these issues – try our mobile application for copy trading.

PrimeXBT app is a special solution that was developed to provide our users with the possibility to access their accounts anywhere and anytime. Trade from Android and ensure that you are always aware of what is going on in the cryptocurrency trading world. Trade from iOS and use the full capabilities of the PrimeXBT mobile app to your personal advantage. 

Although our app is designed to provide you with the same possibilities as the web platform, automatic copy trading is the major feature of this solution. Use the application to look for successful investors, study their performances, and learn more about the markets they work in. Start following the best investors and use their trading insights to your advantage. 

If any issues occur after you download the app, use the PrimeXBT Messenger installed in the application to get in touch with the technical support team 24/7.
✅ Pros of trading from an App
Depending on your trading strategy, you might be required to be involved in the process literally 24/7. Unfortunately, this isn't always possible due to technical, personal, or other issues. However, the mobile app is a great solution for them. Experience several more advantages of copy trading from an app:
You can access your trading account and make deals anywhere and anytime when you have a good internet connection and a smartphone in your pocket.
You can use additional tools for analyses that are conveniently displayed at your fingertips.
No extra commissions are applied for using the capabilities of the PrimeXBT trading mobile application.
You can start following other traders through the copy trading social network installed inside the application.
Changes and new trades can be made right on the go without any hurry.
❌ Cons of trading from an App
Even though trading from a mobile application is a very convenient way to deal with multiple assets, there are some obvious disadvantages you might face when doing so. Consider the following:
A mobile application cannot display all the same technical features in such a convenient way as a web-based trading platform.
An app isn't as customizable.
It takes time to understand how an app works if you are used to working on a web-based platform from a laptop.
Despite the suggested cons, it's obvious that there are more advantages and disadvantages, especially, if you deal with the solution developed by the PrimeXBT team. So, experience it right now!

The PrimeXBT mobile application is your exclusive possibility to stay tuned to the world of online cryptocurrency trading even if you cannot access your laptop. You can safely make transactions, execute trades, filter out traders, and start following those users whose strategies seem the most reliable and profitable from your personal point of view and background knowledge. Experience the PrimeXBT trading mobile application for Android and iOS devices to understand how it feels to be totally immersed in the world of online trading!

Some mobile applications for trading are available only for Android users. Luckily, this isn't an issue for you if you are a client of the PrimeXBT trading platform. We made sure that all users, regardless of the operating systems on their devices, will have the possibility to use the functions of our mobile app. Trade efficiently from your iPhone?

No, PrimeXBT doesn't charge any additional commissions for using our mobile application. You don't pay anything for installing it or for entering your account. All the fees are the same as the ones you would pay for trading from a regular platform.

Yes, the PrimeXBT mobile application preserves all the key functional features and services of the original trading platform, including a social network for copy trading. With it, you can conveniently search for more experienced and well-established investors and earn from their advanced strategies.